←
Black triangle
workshop-performance
Hi. We aren't anti-social, we aren't medicine, we aren't blackout, we aren't polution, we aren't ufos. No. Hi.
— Mette Moestrup, excerpt from "Black Triangle"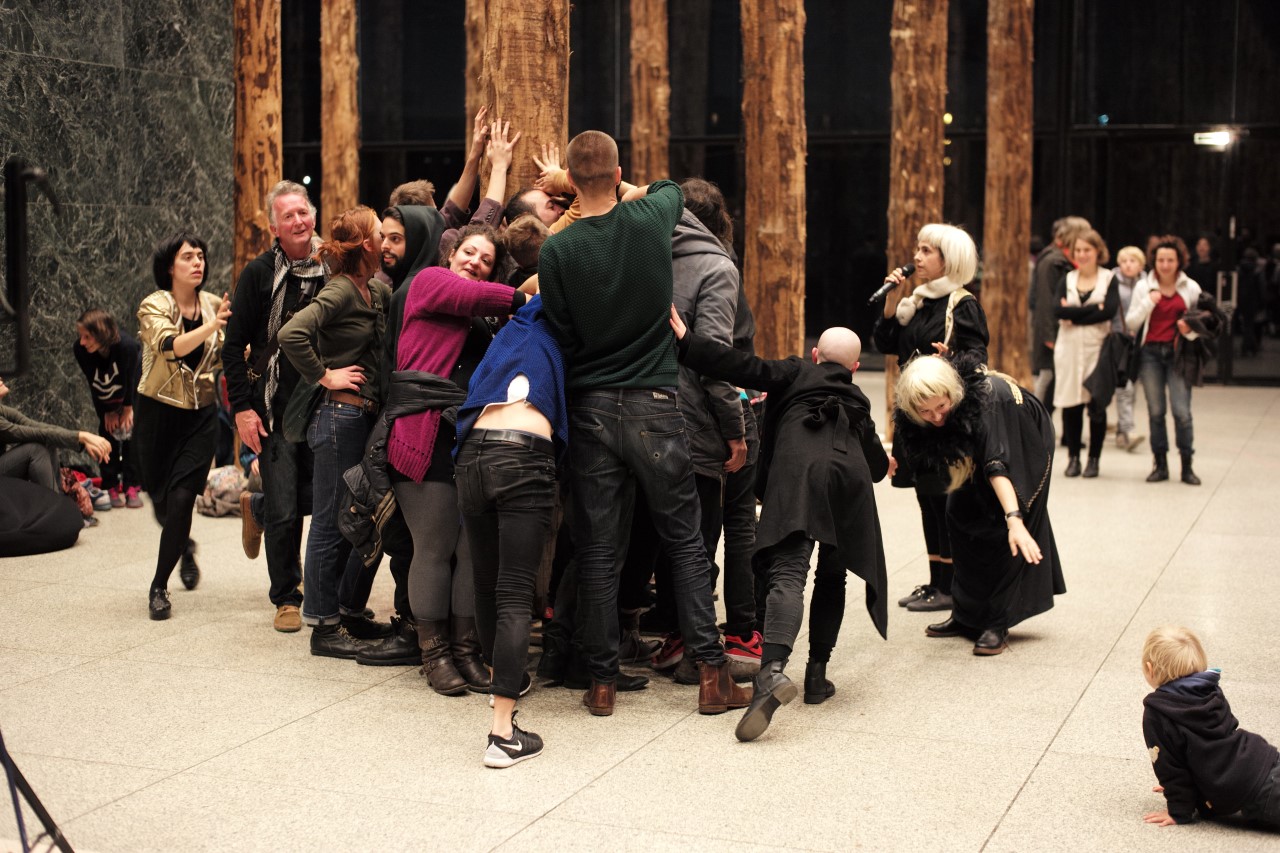 This workshop/performance has been created on the invitation to work on the poem Black Triangle by the Danish poet Mette Moestrup in the frame of the Festival of Future Nows in the Neue Nationalgalerie in Berlin (National Museum of Modern Art). This festival was part of the exhibition celebrating the closing of this building constructed by Mies Van der Rohe for a long period of renovation.
The poem describes how more and more women gradually cometogether and arrange themselves in mathematically accurate triangles, until forming one big triangle. Upon their arrival the women are confronted with a computer-voice who gives interpretations of the triangular shape, among them a black-out in montreal, a UFO/mystical object and a sign used by the Nazis to designate people considered "Asoziale" (among them lesbians). The women echo or deny the computer voice's interpretation and perform various actions, such as standing, lying, dressing, undressing.
For the length of this workshop/performance, BlingBlingRecycling creates a strange community with its very own rules, procedures and symbols and invites the participants to be a part of and create this community, which is based around the triangular shape and the BlingBlingRecycling identity. We do not exclude yet that we perform inside the workshop in the stricter meaning of the term (as in: e perform and the participants watch). However, this has not been a part of what we have been planning so far and time is working against us.